Welcome to Online Account Access for
Six Mile Water District
Great! Almost there!
Please choose a new password which is at least 6 characters long, including at least one number.
Welcome to our new secure online payment website. In order to view balance and billing history, all customers must first register your account. You should have your latest bill handy to register your account. Should you wish to check out as a guest you may select the QuickPay option and enter your account number and amount you wish to pay. You will be emailed a receipt immediately following your successful transaction whether through the Online Profile or QuickPay option. All payments are recorded to your account at the time of the payment. You may also store your information securely in our platform for future payments.

We accept Visa, MasterCard and Discover.

Additionally, Six Mile Water offers a wide variety of convenient payment options for our customers. Simply choose the option that best suits your needs.

Payment By Mail

If paying by check or money order through the mail, please send all payments with your bill. To avoid late fees, please mail your payment at least five-seven business days before the due date specified on your bill.

Payment By Phone

We now have a toll free phone payment system for you to securely pay over the phone. This number is 864-869-8548 and you may call this number to make phone payments 24/7. We will no longer manually enter your payment information through the office over the phone. You may pay using Visa, Mastercard and Discover. A convenience fee will be calculated and provided to you for this payment method for your approval prior to submitting for authorization. All successful payments are immediately recorded to your account in our office.

Automatic Bank Draft

The worry-free way to pay your water bill. With this service, the amount of your monthly bill is automatically deducted from your bank account and credited to your utility account. There is no set-up fee or charge associated with this method of payment. To set up Automated Bank Draft, simply drop of a voided check from the account of your choice at our office during regular business hours.

Payment Drop-off Location

You may pay your bill in person at our office address. We accept cash, check, credit card, or money orders. To avoid longer wait times, please note that Mondays, Fridays and the first day after a holiday are normally very busy. For your convenience, our after hours night drop is located at the drive thru entrance.
/sixmilewater/serviceaccount/doQuickPayLookup
/sixmilewater/billing/doQuickPayReview
/sixmilewater/billing/doQuickPaySubmit
Please confirm your checking account information.
Let's just make sure you entered your checking account information accurately. Avoiding mistakes will help to ensure that your payment goes through A-OK!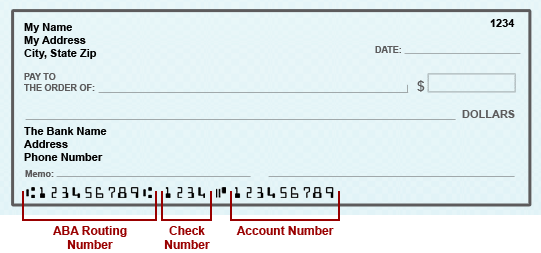 Hmm... Something doesn't match up.
Let's try again. Click the "Close" button below and re-enter your checking account information.